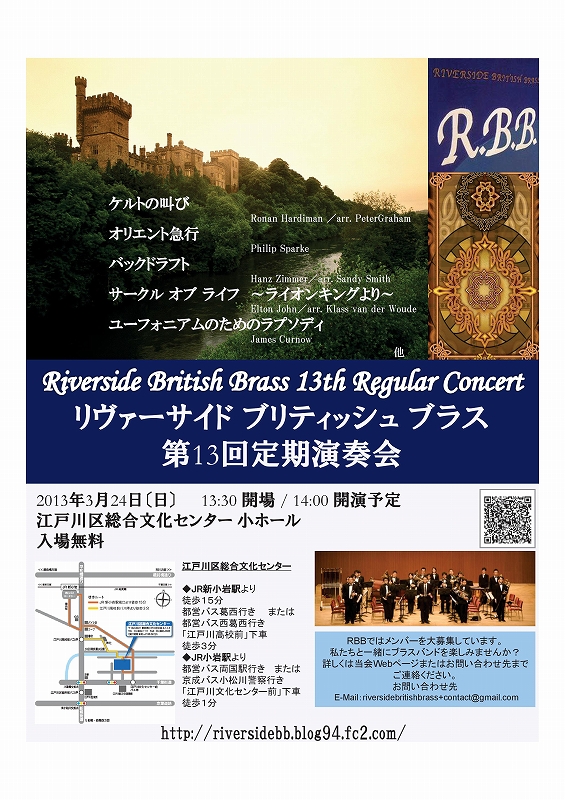 日時:
2013年3月24日(日)
13:30開場
14:00開演
場所:
江戸川区総合文化センター小ホール
指揮:
上村和也
曲目:
City Cruiser(Goff Richards)
Home of legends(Paul Lovatt-Cooper)
Reunion And Finale -From Gettysburg- (Rnady Edelman/arr. Andrew Duncan)
Rhapsody for Euphonium(James Curnow) : Euphonium Soloist 坂本亮
Orient Express(Philip Sparke)
Backdraft -Main Theme from the Film- (Alan Silvestri/arr. Sandy Smith)
Sweet Nightingale(arr. Goff Richards) : Trombone Soloist 須藤直樹
Circle of Life(Elton John/arr. Klaas van der Woude)
Cry of the Celts(R.Hardiman/Dudley/arr. Peter Graham)
Amazing Grace(Trad./arr. William Himes)
Search for the Great Escape(Elmer Bernstein/arr. Martin Elleby)
Both comments and pings are currently closed.